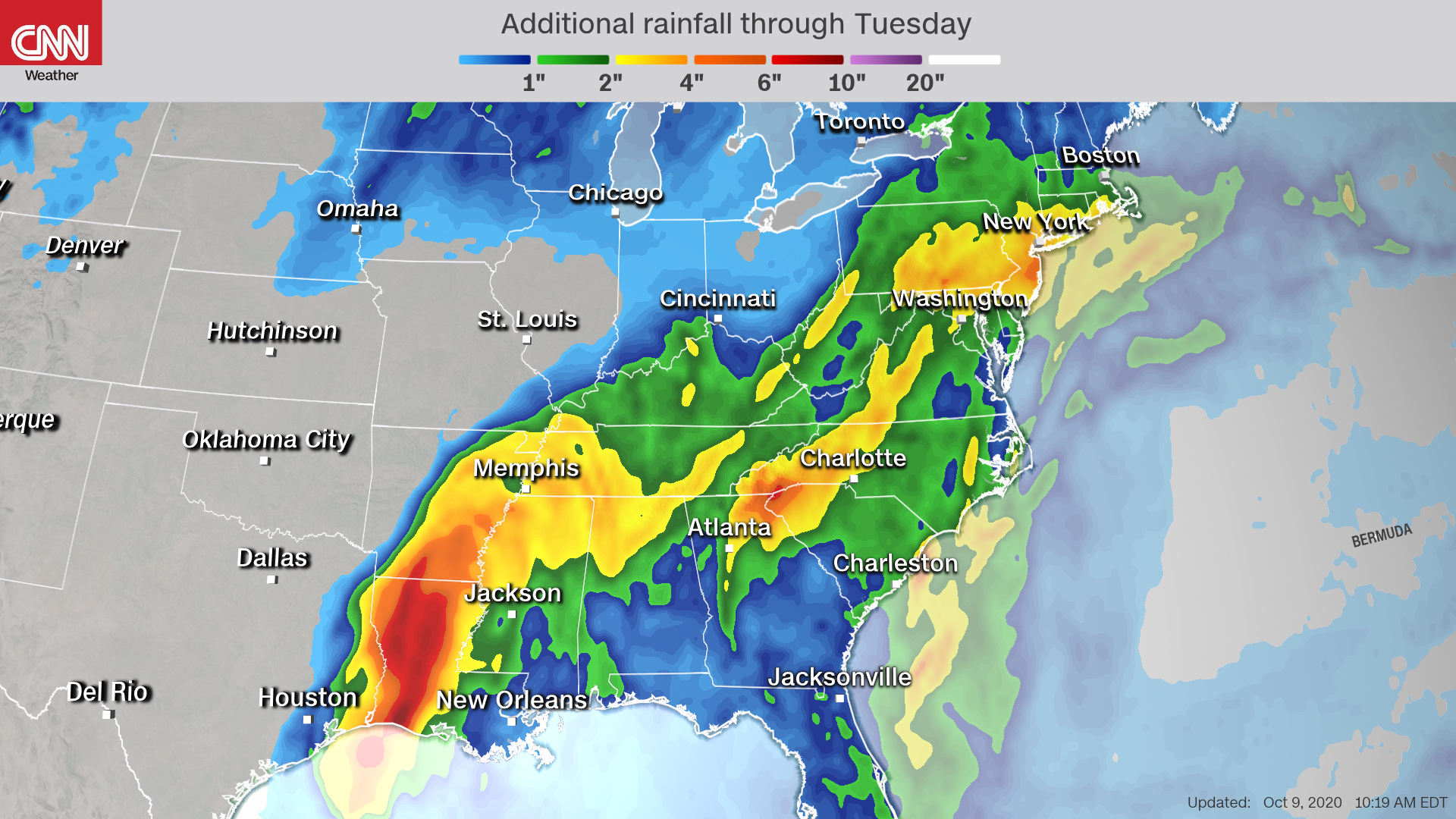 As Hurricane Delta nears landfall in Louisiana, it brings tons of tropical moisture that's ready to be dropped onto land as rain.
Rainfall across Louisiana in the direct path of Hurricane Delta will reach totals of 6 to 10 inches, with locally higher amounts likely.
Five million people are under flash flood watches from Louisiana through southwest Tennessee.
There is a moderate chance of rainfall exceeding flash flood levels across the majority of Louisiana, says the Weather Prediction Center.
The storm has a lower chance of causing widespread flash flooding than Hurricane Laura, which passed through the area in August, due to its relatively fast speed.
As opposed to remaining stationary and dumping all of its moisture in one spot, the rainfall will be more spread out and less likely to cause flash flooding.
However, widespread flooding is still possible from the storm due to the high rainfall amounts and rates.
After passing northward through Louisiana, Hurricane Delta will move northeast up the eastern coast, bringing up to 6 inches of rain as far north as New Jersey.