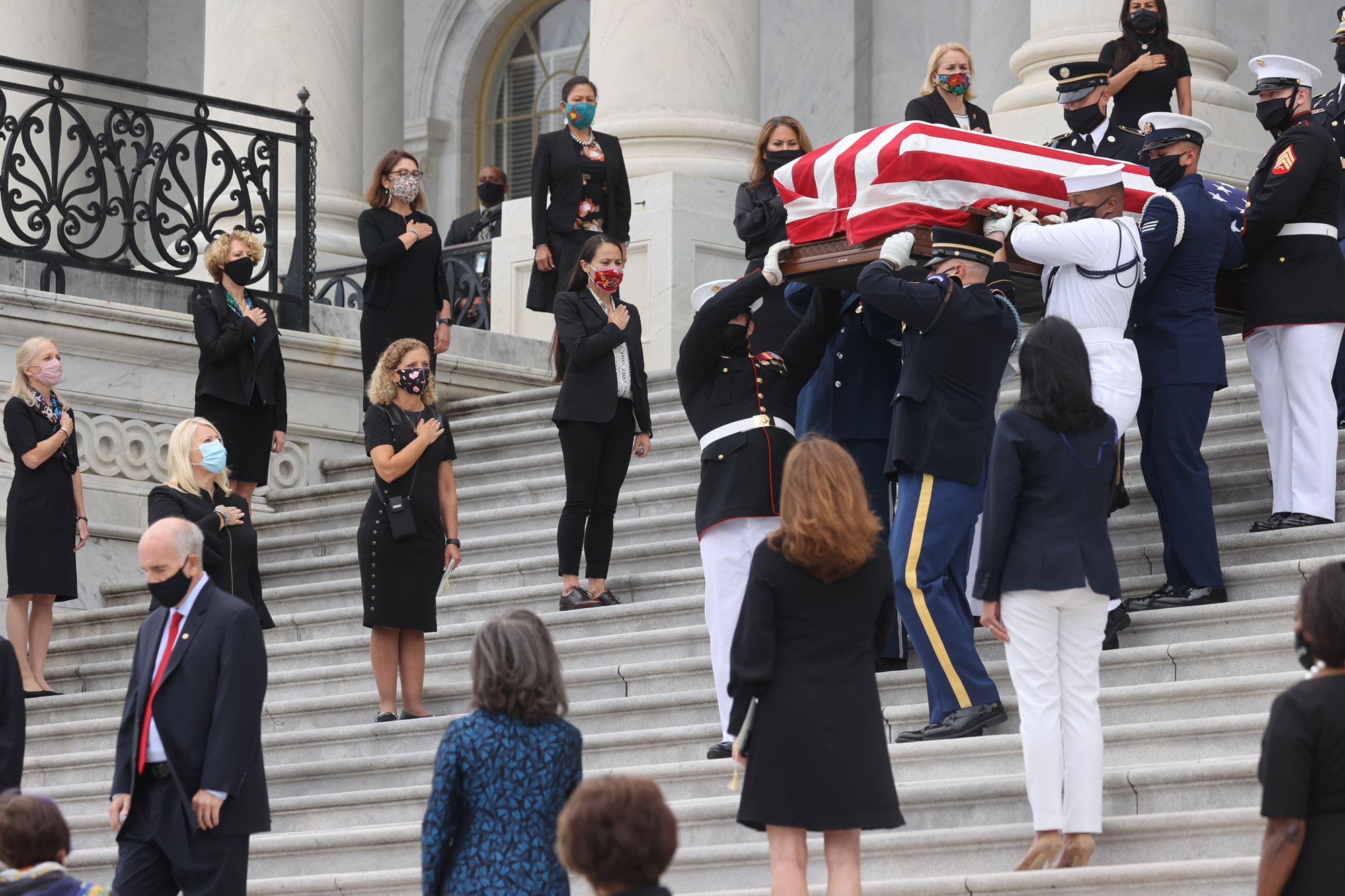 During Justice Ruth Bader Ginsburg's services in the US Capitol Friday, CNN spotted only a handful of Republicans paying their respects to the late justice.
The only republican senator that CNN spotted was Mike Enzi of Wyoming. Two other Republican lawmakers were spotted, including Rep. Debbie Lesko and House Minority Whip Steve Scalise.
Senate Majority Leader Mitch McConnell did not attend the event, and House Minority Leader Kevin McCarthy was not spotted at the event either.
McConnell's office declined to comment as to why he didn't attend. McCarthy's spokesperson did not respond to repeated requests for comment.
Some Republicans did pay their respects while she was lying in repose at the Supreme Court on Wednesday and Thursday. McConnell also delivered oral remarks from the Senate floor praising her legacy this week.
The House and the Senate are not in session today so many lawmakers have already traveled home for the weekend. CNN did spot many Democratic senators and House members attending the ceremony.
Ginsburg's trainer Bryant Johnson stopped and did pushups when he paid his respects in front of the casket.
Ginsburg, who is the first woman and first Jewish person to lie in state at the US Capitol, was there for roughly three hours.