DJ Cuppy has taken to Twitter to explain why her Sister Tolani wasn't featured on her recently released album, "Original Copy".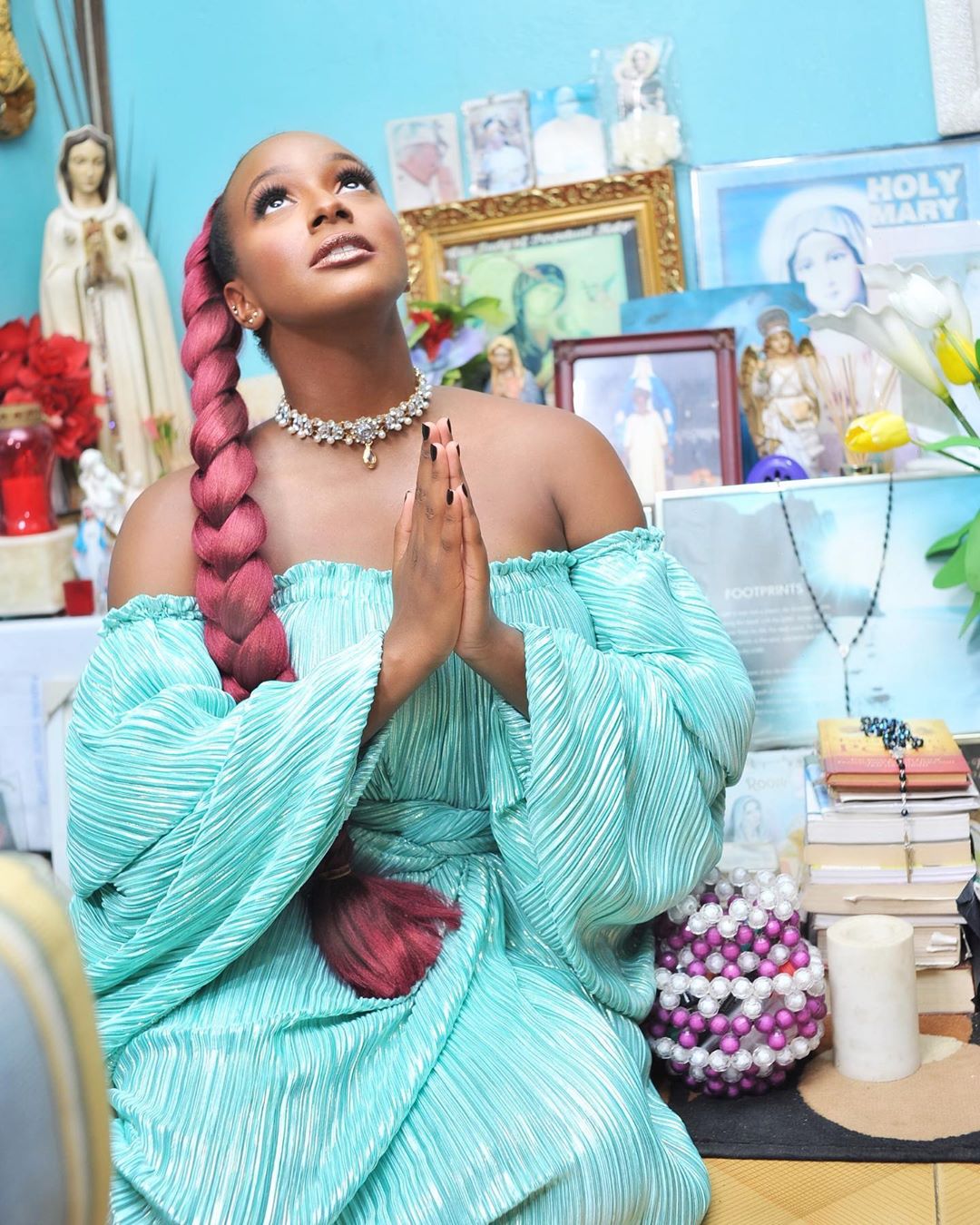 Cuppy whose real name is Florence has two sisters, Temi who is a fashion entrepreneur, and Tolani who is also into music.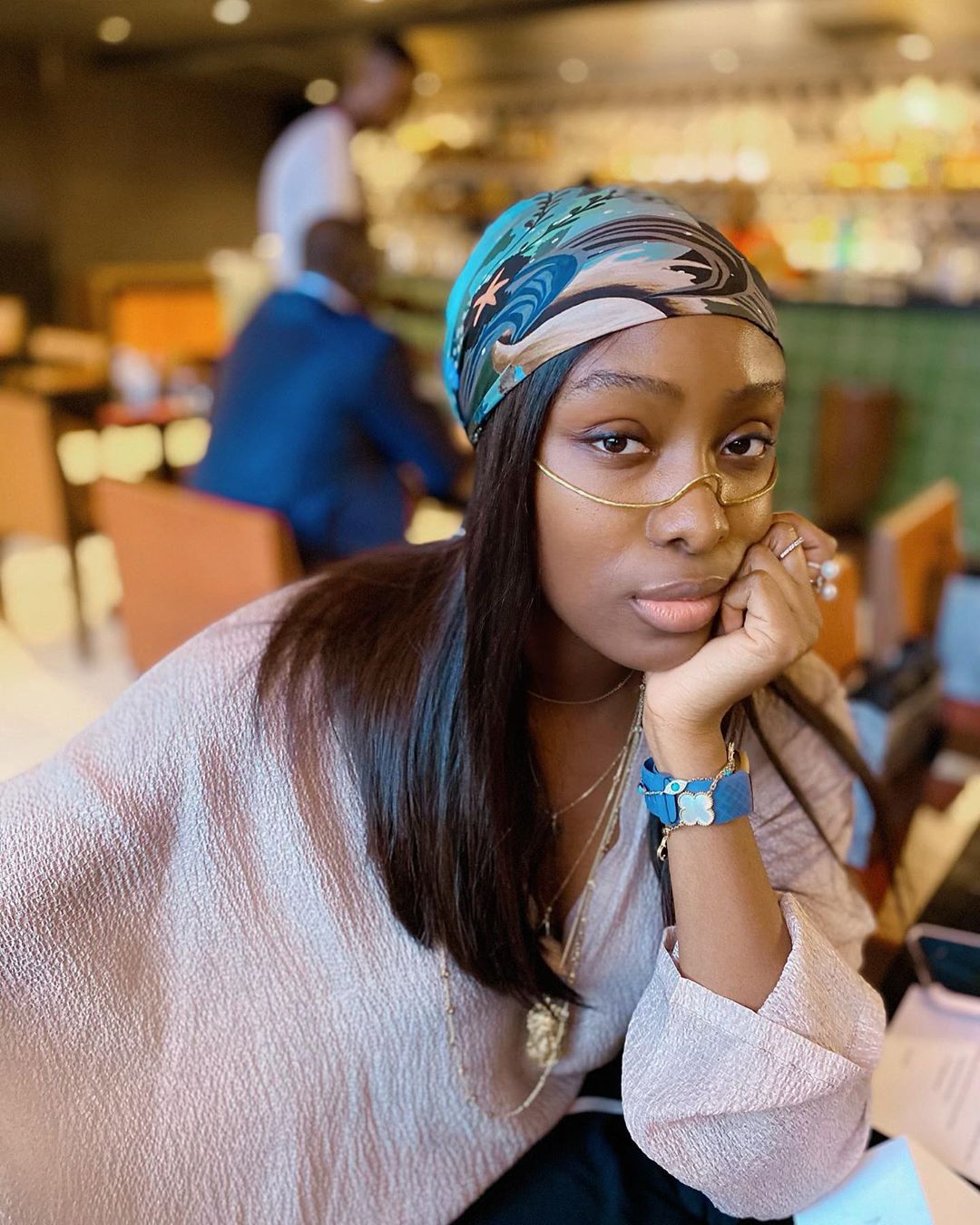 A Twitter user @savekaram tweeted that Cuppy should have featured Tolani on the album and cuppy in response explained why her sister wasn't featured on the album.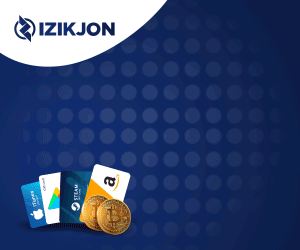 According to her, she asked Tolani to be featured on a song but was turned down as Tolani said she was not ready.
However, the billionaire daughter hinted on a possible collaboration between the two sisters soon.
In her words,
"I asked my sister, she said she wasn't ready yet…soon #CuppyDat".
See her tweet below,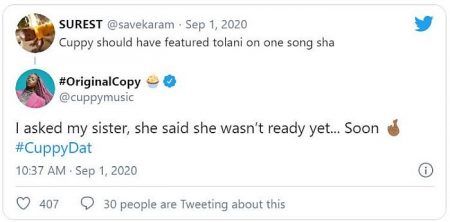 Cuppy recently revealed that animal sounds inspired the album, Original Copy.
In a statement to The Cable Lifestyle, Cuppy said she visited her family's farm in Epe, Lagos, where she recorded series of ambient and animal sound samples used in the album.
"I went back to my roots, where I am from; Epe and mixed with the locals for inspiration, I visited my family's

farm and recorded lots of ambient and animal sound samples.

If you listen very carefully you can hear these in each track," She said.