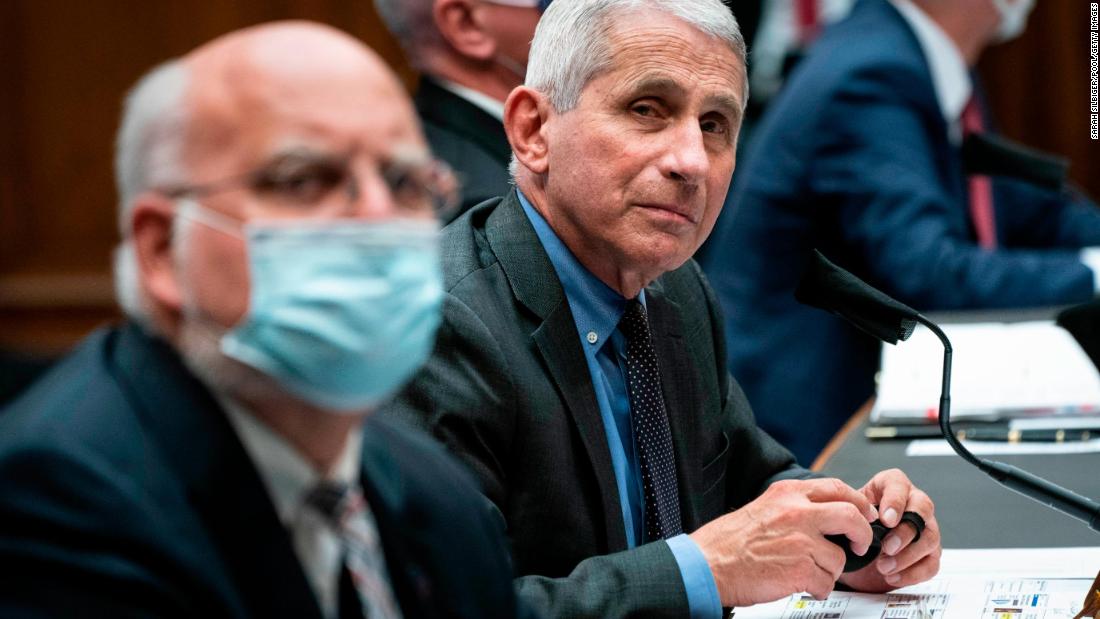 Several members of the White House Coronavirus Task Force told a Senate committee on Tuesday that the coronavirus pandemic has highlighted flaws across health systems and responses in the United States and they want to use it as a teaching moment.
Dr. Anthony Fauci, director of the National Institute for Allergy and Infectious Diseases, said going forward he wants to see the nation respond as a whole. Fauci said we cannot have a situation "where when you have a challenge, such as we have right now, we have very disparate responses. We've got to do it in a coordinated way, because we are all in this together."
Fauci also said it's important to not lose sight of the fact that "what was thought to be unimaginable turned out to be the reality."
"Outbreaks happen. And you have to deal with him in a very aggressive, proactive way," he added.
Dr. Robert Redfield, director of the US Centers for Disease Control and Prevention said, "our nation needs to be overprepared, not underprepared."
"We've really been hit with this simple virus," he said. "We have a moment in time where I think people are attuned, and I would say now's the time to make the necessary investment in our public health, at the local, territorial, tribal state and federal level, so that this nation finally has the public health system not only that it needs, but that it deserves."
Admiral Dr. Brett Giroir, assistant secretary for health at US Department of Health and Human Services, said he wants to see more resilience in the health care system. "Just about every other thing in the health care system was sacrificed for our Covid response, so it's not just the pandemic response, but it's everything else we need to do."
Giroir added, the US needs to work on "health disparities that have been here for decades," saying it is "critical to raise our general health and prepare us for whatever is going to hit us."
Closing the hearing, Dr. Stephen Hahn, commissioner of the US Food and Drug Administration, said the supply chain needs critical change.
"We absolutely need redundancy in the supply chain, we need redundancy manufacturing and we need to emphasize the importance of domestic manufacturing," he said.