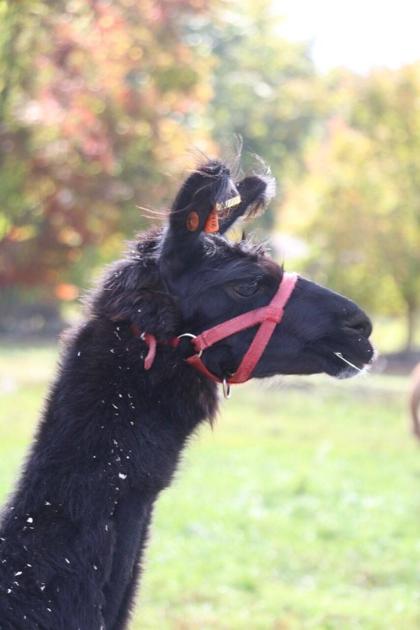 CUMBERLAND — COVID-19 cases rapidly grew Thursday as the virus made its way into various local and state communities.
The Maryland Health Department reported 1,198 new cases of the disease and 10 deaths in the past 24 hours.
Allegany County by far led the state's seven-day case rate per thousand at 41.59, compared to Maryland's average of 14.98.
ACPS cancels in-person activities, athletics
Allegany County Public Schools canceled all in-person extra-curricular activities, athletics events and practices effective Thursday afternoon.
The action was taken as result of increased local cases of COVID-19, the school system said via press release.
"This decision was made in collaboration with the Allegany County Health Department and school system staff after reviewing recent health data," the release stated. "Coaches and advisors will be in contact with students if they opt to conduct their activities in a virtual format. Community health metrics will continue to be monitored to determine when ACPS can resume in-person extra curricular activities and athletic practices and events."
Positive city firefighters off work
Five Cumberland Fire Department firefighters tested positive for COVID-19, Julie Davis, the organization's fire administrative officer, said.
Initially, one of the firefighters became sick, tested positive, and then close co-workers were tested and confirmed to have the disease.
Each firefighter must remain symptom-free with no fever or necessary medication for the disease before they can return to work, which could be about mid-November, Davis said.
The vacancies are significant for the 46-employee department.
"We're managing right now with (overtime)," she said.
COVID-19 tests results for multiple other firefighters are pending, and five have come back negative.
If needed, the county would provide the city department help, Davis said.
Pastor tests positive, church closes
Emmanuel Episcopal Church will suspend all in-person activities and meetings through Thanksgiving.
"We have just learned that the Rev. Dr. Marsha Bell was diagnosed with COVID-19," Rev. Martha Macgill wrote in a letter to parishioners. "Pastor Marsha was our preacher this past Sunday morning (Nov 1) and also attended the Emancipation Day service at 5 p.m. the same day. It is possible that Pastor Marsha was infectious during Sunday's church services which is why all of the usual precautions of masking, social distancing and disinfecting are so important. We followed our diocesan guidelines and are confident that infection exposure, if present, was significantly mitigated by the stricture of our guidelines."
The church plans to hold outdoor holiday decorating activities with required social distancing and masks for participants.
"Health officials are warning of a difficult time ahead and it is likely that our Advent and Christmas services will not be in-person and be live-streamed," Macgill wrote.
Llamas could lead to treatment
University of Pittsburgh School of Medicine researchers described a new method to extract tiny SARS-CoV-2 antibody fragments from llamas.
The llama antibodies, called nanobodies, are much smaller and more stable than human antibodies and could be therapeutically inhaled to prevent and treat COVID-19.
"The small sizes of these antibodies is highly advantageous for drug delivery," senior author Yi Shi, assistant professor of cell biology at Pitt, said during a press conference in Pittsburgh Thursday. "We have discovered so far the most potent neutralizing nanobodies basically in the fight against COVID-19."
While the concept in drug discovery is not new, technology developed surveys SARS-CoV-2 neutralizing nanobodies at an unprecedented scale, Shi said.
To generate the nanobodies, Shi and colleagues immunized a llama named Wally with a piece of the SARS-CoV-2 spike protein.
After about two months, the animal's immune system produced mature nanobodies against the virus.
The process required only a blood sample from the animal, which is healthy and doing fine, Shi said.
With help from Pitt's Center for Vaccine Research, the scientists in a laboratory exposed the nanobodies to live SARS-CoV-2 virus and found that just a fraction of a nanogram could neutralize enough virus to spare a million cells from being infected.
"These nanobodies are really particular," Paul Duprex, director of the Center for Vaccine Research and professor of microbiology and molecular genetics, said, and added research is ongoing. "They're very small, they're easy to manufacture, and … we need to ask, can they be used as a treatment?"