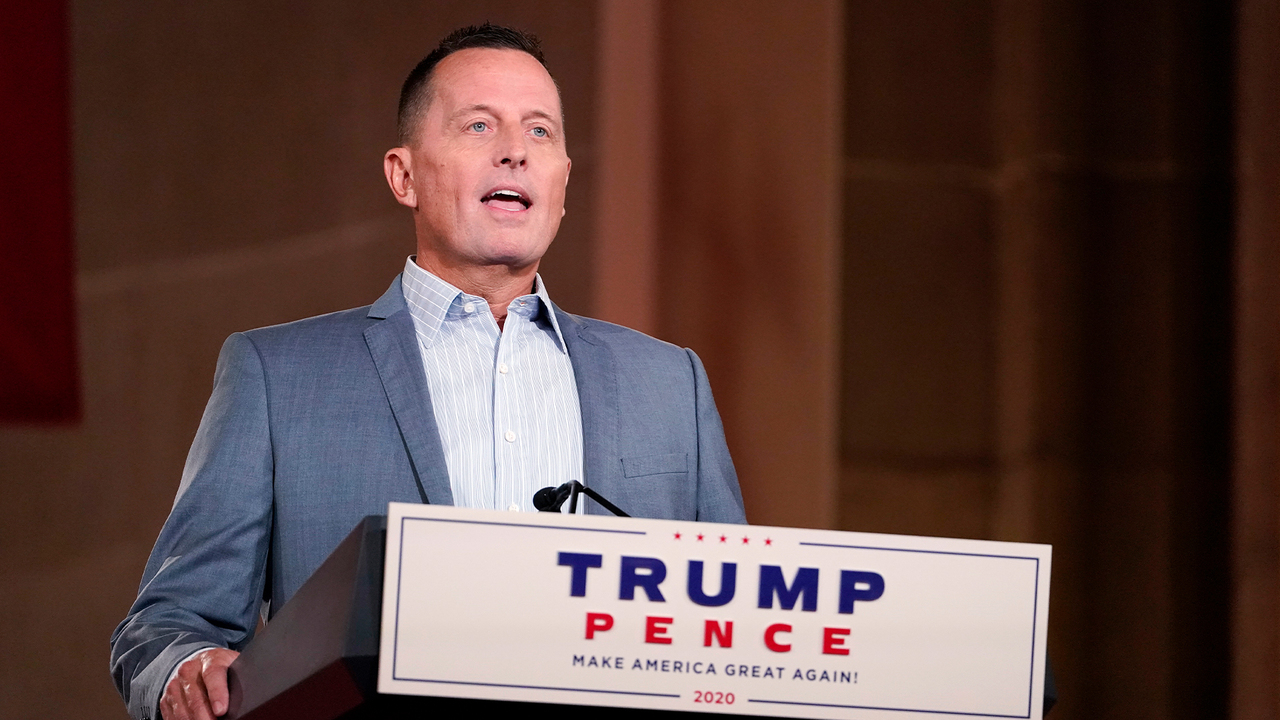 Grenell attempted to turn on its head Democrats' criticism of Trump's foreign policy as "nationalist," noting that "The D.C. crowd thinks when they call Donald Trump a nationalist, they're insulting him."
"As if the American president isn't supposed to base foreign policy on America's national interests," Grenell said.
Grenell derided the Obama administration's decision to send "a planeload of cash" to Iran in exchange for the release of four American detainees, contrasting the incident with Trump's order of an air strike to kill Maj. Gen. Qasem Soleimani, the leader of the Islamic Revolutionary Guard Corps.
He also accused Democrats of secretly launching a surveillance operation on the Trump campaign in 2016, an operation that "made me sick to my stomach." Biden himself, he claimed without offering evidence, asked intelligence officials to uncover "hidden information" about Trump's incoming national security adviser, Michael Flynn, three weeks before the inauguration.
Flynn resigned after just 22 days in office after information emerged that he had misled Vice President Mike Pence about his communications with top Russian officials during the campaign.
"But that's the Democrats. Between surveillance, classifications, leaks, and puppet candidates, they never want the American people to know who's actually calling the shots," Grenell said. "But with Donald Trump, you always know exactly who is in charge. Because the answer…is you."