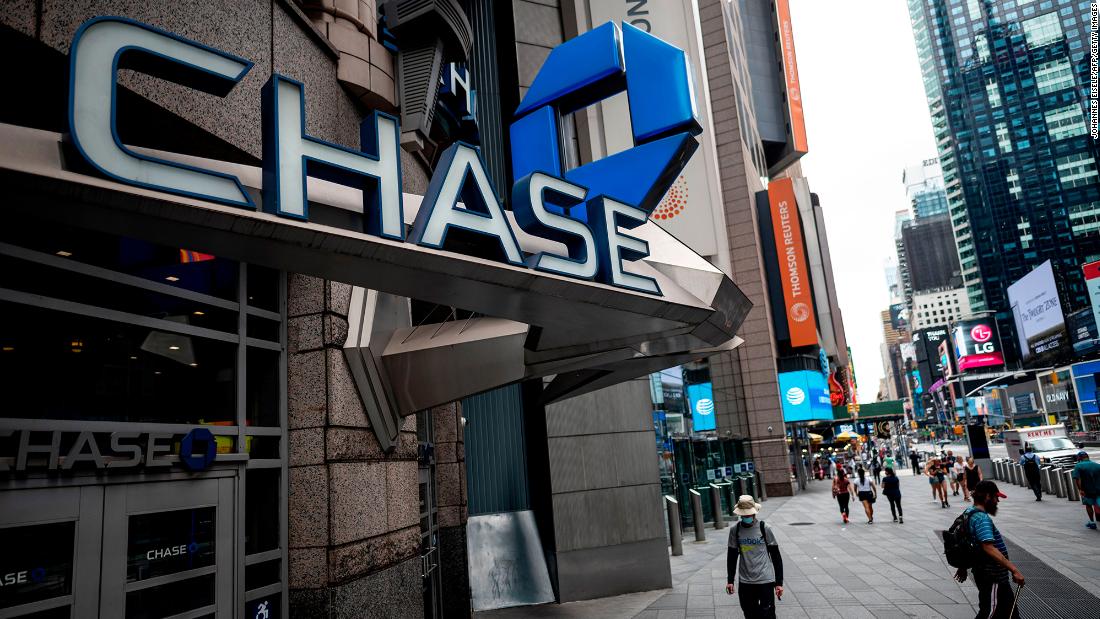 America's banks are getting rocked by the pandemic.
Profits at the nation's 5,066 lenders collapsed by a staggering 70% during the second quarter, according to the FDIC.
That sharp decline was driven by a toxic combination of rock-bottom interest rates and rising fears of loan defaults. Banks increased their loan loss provisions by $49.1 billion during the second quarter alone.
Big banks, including JPMorgan Chase (JPM), Citigroup (C) and Bank of America (BAC), reported sizable profit drops. Wells Fargo (WFC) posted its first loss since 2008.
Low rates are very challenging for banks because they mostly make money off the gap between interest charged on loans and paid out on deposits. That gap has almost vanished during the pandemic.
That's why net interest margins, a key measure of bank profitability, collapsed to a record low of 2.81% during the second quarter, according to the FDIC.
The good news is that more than 94% of all banks still made money during the quarter and only one lender failed.
"Although economic stress related to the COVID-19 pandemic continued to affect bank earnings, the industry has remained a source of strength for the economy," FDIC Chairman Jelena McWilliams said in a statement.