Tropical Storm Marco is expected to become a hurricane on Saturday and its forecast track has shifted closer to Louisiana as it continues to strengthen, the National Hurricane Center said in its 10 a.m. update.
Marco is currently near the Yucatan Channel.
Hurricane hunter aircraft data indicate maximum sustained winds have increased to almost 65 mph. Marco is forecast to weaken on Monday and Tuesday as it encounters strong wind shear in the Gulf of Mexico.
Tropical Storm Laura, which is nearing Puerto Rico, has maximum sustained winds of 40 mph and its track has shifted slightly west with Saturday's updates.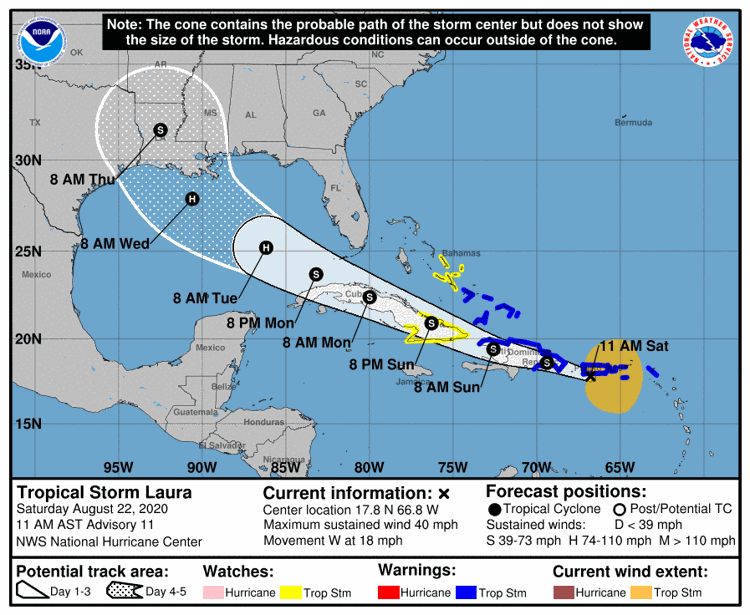 Tropical Storm Laura update 10 a.m. Saturday
Courtesy NHC
The NHC has described Laura as "disorganized" and said it will likely strengthen when it enters the Gulf of Mexico. The latest track pegs Laura as a Category 1 hurricane making landfall in Louisiana next week.
Southeast Louisiana is expected to receive heavy rainfall next week as a result of the storms.