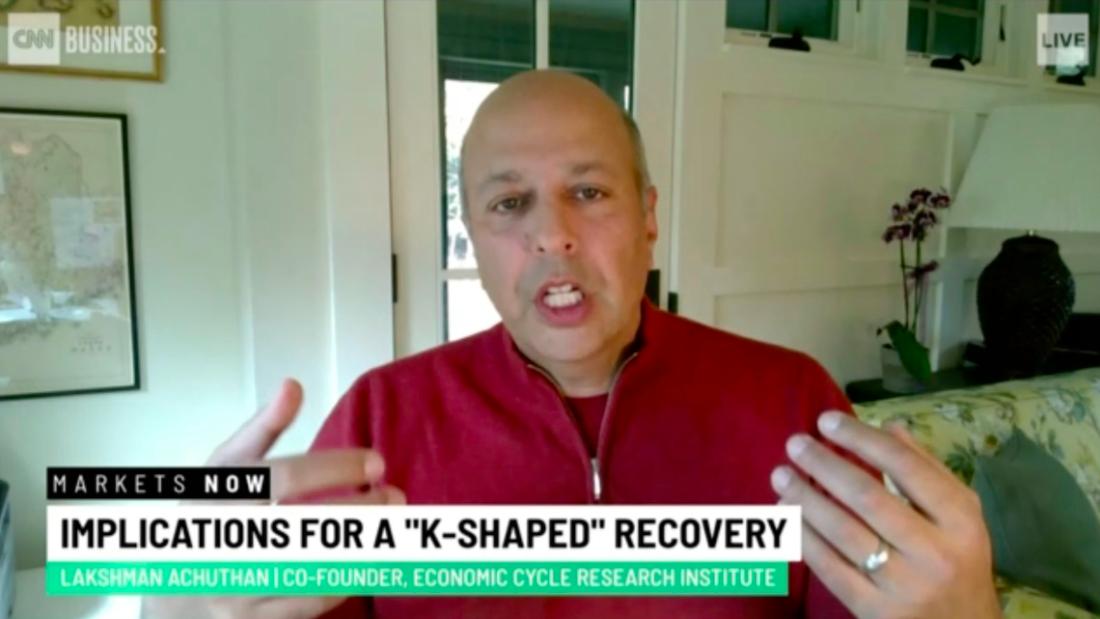 The economic recovery has slowed down in recent weeks. Experts, including Federal Reserve Chairman Jerome Powell, agree that more government spending is needed to get the country back on track.
On Tuesday, President Donald Trump ended negotiations for another stimulus deal until after the election.
That said, the recovery could chug along in the coming months, even without a stimulus deal, said Lakshman Achuthan, co-founder of the Economic Cycle Research Institute, on the CNN Business digital live show Markets Now. But doing so would likely exacerbate the inequalities the crisis has already created.
At the moment, it's looking to be a K-shaped recovery, in which benefits from the rebound will help certain groups but not others. The recovery could continue without stimulus, but millions may be left behind.
"Higher earnings consumers have exposure to equities, have exposure to home prices, which are rising," said Achuthan.
But people who have lower incomes, especially those who work — or used to work — in the services sector, still need more help from the government. The US has lost 10.7 million jobs since February.