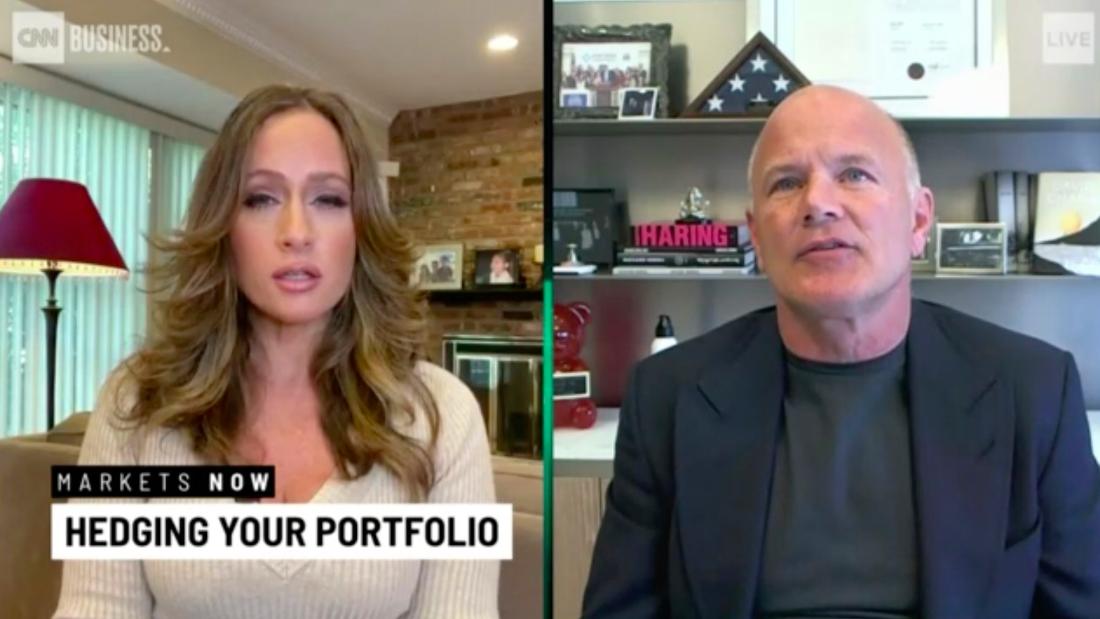 Only six weeks remain before the presidential election. No matter who wins, volatility is here to stay.
"I think it's a really dangerous time to be in the market," said Mike Novogratz, CEO of Galaxy Digital Holdings. "Between now and the election, volatility stays high and risk gets taken off."
And as investors are taking some bets off the table, it could lead the market lower. In other words, investors should be cautious.
"There will be a time to buy stocks again," but that time might not be now, Novogratz said on the CNN Business digital live show Markets Now.
The volatility might persist even after the election, at least in the short-term. A Democratic White House could lead to higher taxes, which in turn could lead to a selloff, Novogratz — who expects a Biden win — said. Even though Democratic administrations historically outperform Republican ones, there still could be a knee-jerk reaction on Wall Street, he added.
But not to worry, there is a hedge against all sorts of risks in the global economy, Novogratz said: "The average investors should have 1-3% of their holdings in Bitcoin, it's an amazing hedge," he said.