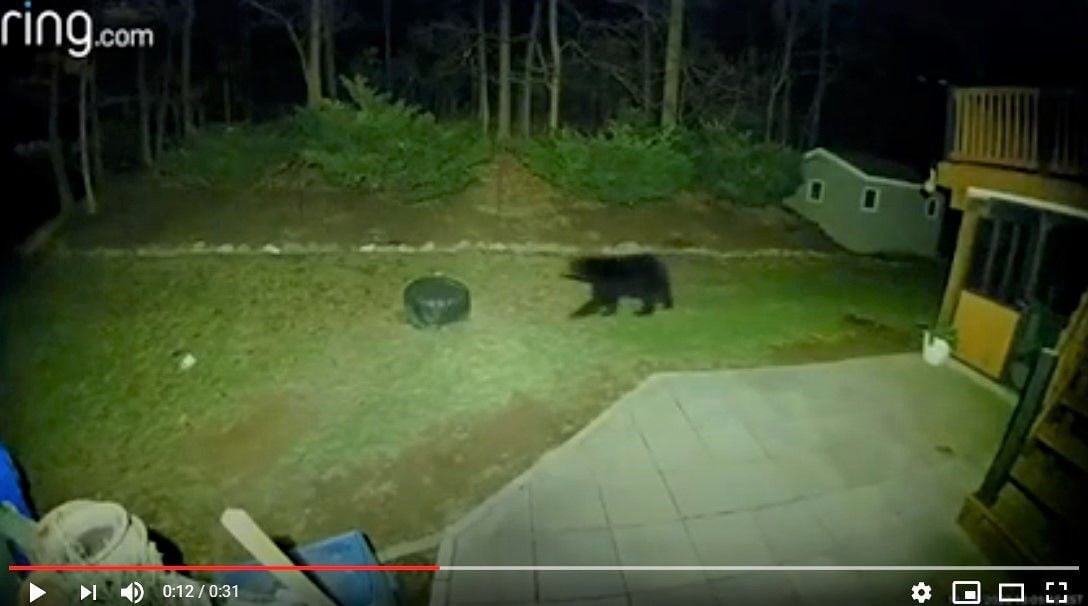 This image captured by a Ring camera shows a young adult black bear in North Middleton Township Monday.
Submitted
A young adult black bear was spotted this week on footage from a Ring doorbell camera in North Middleton Township.
Support Local Journalism
Your membership makes our reporting possible.
Around 6:15 p.m. on Monday, the bear was seen walking through a backyard in the area of Sunset Drive and Union Hall Road in the Kendor Summit development in the township.
A reader-submitted video shows the bear strolling through the backyard area of the home.
Subscribe to our Daily Headlines newsletter.